8 Tips for a Safe BBQ Season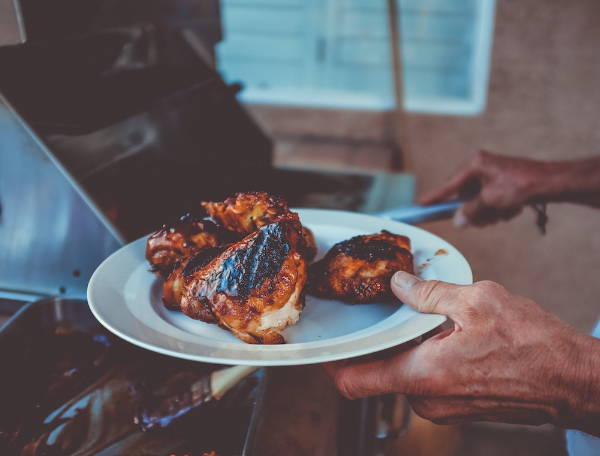 As spring approaches and the days get longer, many of us start thinking about firing up the BBQ for the first time in a few months.
However, before you strike a match or click the ignitor, take a few minutes to review some safety Do's and Dont's.
Do:
1. Check for gas leaks. Freezing and thawing can damage rubber hoses and valves. Make sure there are no gas leaks before you spark up the grill. Use soapy water to check for gas leaks. Lift the lid, turn on the gas and put the half water half soap solution over the hose and fittings looking for obvious signs of bubbles. Tighten and loose fittings and replace any damaged parts if necessary.
2. Throughly clean your BBQ. Remove any fat and grease that may have collected. This can be a major fire hazard. Throughly wash away any mold or other contaminants that may have collected on the inside of the BBQ. That stuff is nasty and can ruin your food. Make sure your grilling surface is clean and free of dangerous bristles. We recommend using our Juniper BBQ Scraper to keep your grill clean all year long.
3. Move the BBQ away from the side of your house. A good rule is to keep the BBQ at least 10 feet away from your hose. The last thing you want is melted siding or something worse.
4. Be prepared for flareups. We like to keep a water bottle and a fire extinguisher nearby just in case. The water bottle helps control minor flareups that can ruin your food and the extinguisher can help prevent a catastrophe.
Don't:
5. Ignore food safety. It's important to know the basics of food safety so you don't get sick or make your guests sick. There are numerous websites and government agencies dedicated to food safety so spend some time getting familiar
6. Use your BBQ indoors. It's not safe to BBQ indoors not even in the garage with the door open. Only BBQ in a very well ventilated area. Your BBQ emits carbon monoxide which is odourless but deadly.
7. Turn the propane on with the lid closed. This is very dangerous. Gas builds up and can cause an explosion. DON'T DO IT, EVER!!
8. Take your eye off the BBQ. Sure, you may need to grab a refreshment or even some extra BBQ sauce but don't leave the BBQ unattended. Fire spreads very quickly and in just a few minutes you can go from a fun family BBQ to a house fire.